Annual General Meeting 2018
Thursday 5th July
To be held at the EXCHANGE, STURMINSTER NEWTON.
8.00 pm START.
All teams must be represented on the night.
AGENDA
1. Apologies
2. Minutes of last AGM
3. Matters arising from minutes
4. Chairmans Report
5. Treasurers Report
6. Secretarys Report
7. Election of Officers:
Chairman, Vice Chairman, Secretary, Treasurer, League Match Secretary,
Cup Match Secretary, Committee.
8. Proposal:-
As discussed at the 2017 AGM it is proposed to amend the number of teams in each section to the following:
A Section from 16 teams to 15 teams.
B, C and D Sections to have 14 teams.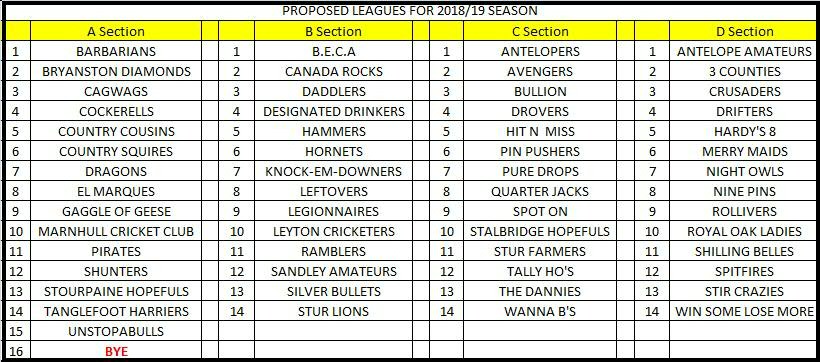 9.Any other Business